All
Biotechnology
Cell Therapy
Medical Surgical
AgAliVe
---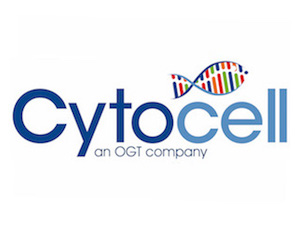 NEW Cytocell Probes for GLIOMA and for NSCLC

Cytocell has launched its CE-IVD labelled Cytocell Aquarius® 1p36/1q25 and 19q13/19p13 Deletion Probe Kit*, a cost-effective fluorescence in situ hybridisation (FISH) kit for the reliable investigation of glial tumours, and the Cytocell Aquarius® ROS1 Plus Breakapart and RET Breakapart probes that specifically and accurately detect rearrangements in the genome associated with the most common form of lung cancer — non-small cell lung cancer (NSCLC).

Features:
- Standar Aquarius Probes
- 5 or 10 test format
- Labelling: Spectrum Texas red and FITC
- DAPI always included
- CE ivd marked

Download the Fliers for more info.

NEW PROBE FOR NSCLC
NEW PROBE FOR GLIOMA

---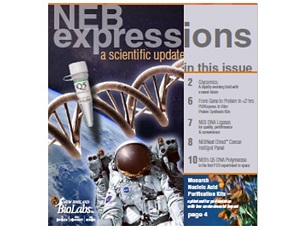 NEB Expressions II 2016

In this issue:
- First succesful PCR performed in Space with Q5 DNA Polymerase
- New NEB DNA Ligases
- NGS: New NEBNextDirect Cancer HotSpot Panel
- Promotional prices

NEB_Expressions_Fall_2016_EU_LowRes.pdf
---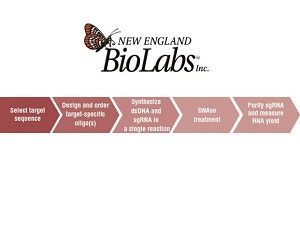 New England Biolabs EnGen™ sgRNA Synthesis Kit, S. pyogenes

Revolution in Genome Editing mediated by CRISPR/Cas9. The EnGen sgRNA Synthesis Kit, S. pyogenes provides a simple and quick method for transcribing high yields of sgRNA in a single 30 minute reaction, using the supplied reagents and target-specific DNA oligos designed by the user.
https://international.neb.com/products/e3322-engen-sgrna-synthesis-kit-s-pyogenes
---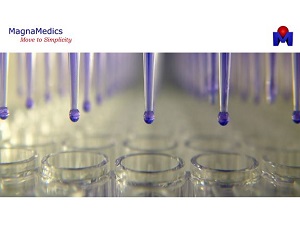 MagnaMedics, magnetic separation solutions: now distributed by EuroClone

Since 2003 MagnaMedics has established itself as a valued partner for routine and R&D laboratories and in-vitro diagnostics manufacturers. With a focus on Biotechnology, MagnaMedics develops and commercializes a continuously expanding line of magnetic separation solutions, with proprietary technology. MagSi-DNA beads can be used as a solid phase support phase in NGS applications and for a range of PCR clean-up and Dye-Terminator options, including magnetic separators.
Move to Simplicity...

PL0039-120_MagSi-NGSPREP_Plus_EC.pdf
---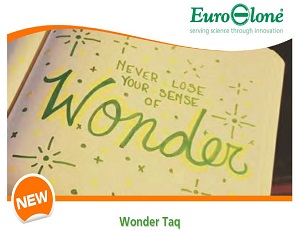 Wonder Taq

The New EuroClone Taq Polymerase

Wonder Taq is a unique DNA polymerase engineered to give robust amplification and high yield with different PCR templates.

Wonder Taq Flyer.pdf
---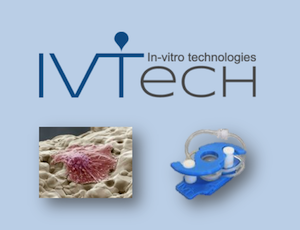 A new co-marketing activity!

IVTech srl is a startup dedicated to the design, manufacture and marketing of advanced technology for in-vitro cell culture.
The IVTech team has over 10 years of experience in 3D in-vitro models highly correlated with the human reality.
Their mission is to make up for the lack of adequate technology offered to cell biologists, by providing instruments, know-how and services to our customers facilitating their transition from simple static cell culture systems to 3D, dynamic, & multi-organ models.
IVTech website

IVTech products leaflet.pdf
---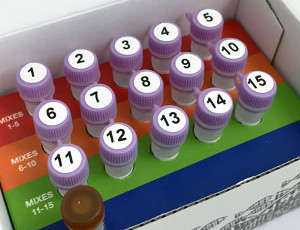 Aquarius® TeloMark Kit

Cytocell's TeloMark kit consists of 41 subtelomere specific probes, three centromere and
six locus specific probes: 50 different probes in total.
The probes in TeloMark are provided as 15 separate mixes, either available individually or as a kit containing
all 15 mixes. All probes are directly labelled in orange, green, yellow or blue.

Aquarius® TeloMark FISH probes provide you with the advantages:
 
• Ready-to-use reagents.
• Specific high intensity signals.
• Minimal background.
• Easy-to-use protocol.
• Optimised for use TRITC/Texas Red/FITC/DEAC microscope filters
• Optional pretreatment protocol.
• Supplied in a 5 or 10 test, DAPI always included.
• CE ivd marked

Here more info.
---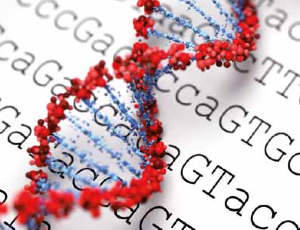 EuroSAP

A Quick and Efficient PCR Clean-Up Kit

euroclone-Flyer-EUROSAP-mail.pdf
---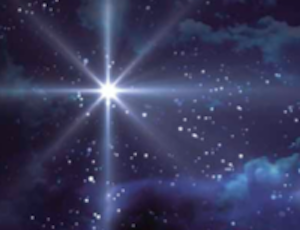 ECL Star

The First Choice to Light Up Your Western Blot!

euroclone-Flyer-ECL-STAR-mail.pdf
---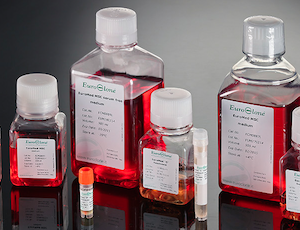 EuroMed Family

Innovative Media for the state-of-the-art Stem Cell Research

euroclone-EuroMed-family.pdf
---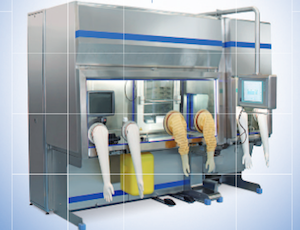 IsoCell PRO

Everything you need for cell therapy products at your hand

euroclone-ISOCell-mail.pdf
---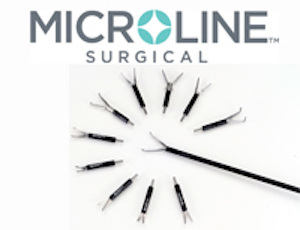 MICROLINE Surgical

Strumenti di alta precisione per laparoscopia
http://www.microlinesurgical.com/
---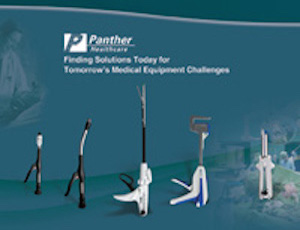 Panther Healthcare

Suturatrici meccaniche per chirurgia per laparoscopica, open ed emorroidaria
http://www.pantherhealthcare.com/en/
---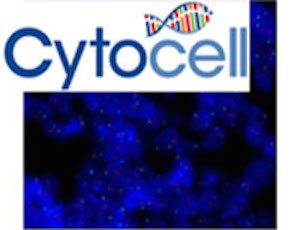 Cytocell

A leading provider of innovative DNA Screening solutions
---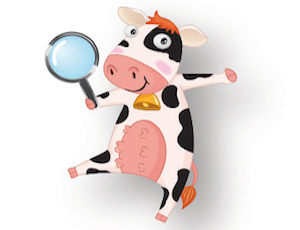 Antibiotici nel latte? Basta lo sguardo!

***Campioni Disponibili!***

AgAliVe presenta la gamma di prodotti diagnostici per la matrice latte.

Per ricevere un campione gratuito inviate una mail a: c.zanotti@euroclone.it


Qui trovate informazioni dettagliate:

EurocloneTestLatte.pdf
---