All
Cell Therapy
Biotechnology
AgAliVe
Medical Surgical
---
Guidelines on Good Manufacturing Practice specific to Advanced Therapy Medicinal Products
EudraLex
The Rules Governing Medicinal Products in the European Union
Volume 4
Good Manufacturing Practice
2017_11_22_guidelines_gmp_for_atmps.pdf
---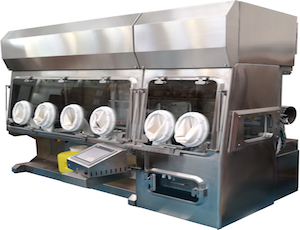 ISOCell PRO: la rivoluzione Made in Italy nel settore delle terapie avanzate di Euroclone.

L'esperienza di Euroclone nella produzione di cabine Biohazard e cappe flusso laminare risale ai primi anni '70, quando il marchio Gelaire divenne il "gold standard" per il controllo della contaminazione in molti laboratori in tutto il mondo.

Oggi, in un impianto che occupa più di 2.800 metri quadrati e sito in Siziano (PV), Euroclone produce una gamma completa di cabine di sicurezza microbiologica, cappa a flusso laminare e cappa chimica, che comprende più di 15 modelli. Un team di tecnici specializzati è inoltre in grado di realizzare sistemi personalizzati e/o progettati per applicazioni specifiche.

Al top della gamma, particolarmente degni di nota sono le cabine Biohazard (o di sicurezza microbiologica), certificate secondo le norme europee (EN 12469: 2000) e conformi alle normative australiane, progettate per fornire agli operatori la massima sicurezza.
Un team di ricerca e sviluppo dedicato si avvale della lunga esperienza e della capacità produttiva acquisita, per offrire attrezzature dedicate e complesse, che vanno da cabine personalizzate e Pass-box ad Isolatori per la produzione GMP di medicinali per terapie avanzate.

ISOCell PRO, isolatore per Terapie Avanzate, rappresenta una grande innovazione nell'ambito della produzione GMP di ATMPs per uso clinico, consentendo di creare unità produttive validabili senza la necessità di strutture in Classe B. Questo nuovo approccio garantisce consistenti risparmi in termini di infrastrutture e gestione, fornendo al contempo un sistema di produzione chiuso ed estremamente monitorato. Con 6 unità già installate ed incluse in un processo clinico validato, Euroclone si propone come leader mondiale in questa classe di applicazioni.

L'esperienza derivante da decenni di vendita e supporto a biologi cellulari, ha permesso a Euroclone di portare sul mercato un Incubatore CO2 estremamente innovativo, la linea S@fegrow, risultato di una profonda conoscenza delle migliori condizioni richieste dalle colture cellulari in vitro.

Se per la protezione di operatori state cercando una cappa a flusso laminare, con Euroclone potrete contare su una gamma completa di prodotti dedicati alla sicurezza dell'ambiente lavorativo; tutto ispirato dal motto della società:


Your Safety Is Our Commitment
---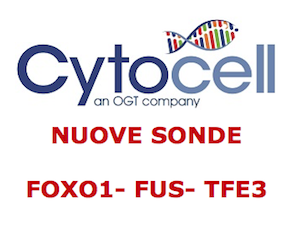 Sonde Breakapart, le nuove proposte di Cytocell

Le novità del nuovo anno proposte da Cytocell, sono tre sonde FISH per la diagnosi dei sarcomi e di altre patologie neoplastiche.
La sonda Breakapart FUS creata per identificare tramite ibridazione FISH, riarrangiamenti del gene FUS, riscontrati in sarcomi dei tessuti molli come la leucemie mieloide acute.
La sonda Breakapart FOXO1 individua riarrangiamenti della regione FOXO1 con PAX3 o PAX 7 riscontrati in rabdomiosarcomi.
Infine la sonda Breakapart TFE3 individua tramite FISH, riarrangiamenti della regione TFE3, riportati in diverse patologie neoplastiche tra cui carcinomi renale, sarcomi e tumori epiteliali.
Le sonde hanno caratteristiche comuni:
- sono già marcate e pronte all'uso,
- sono compatibili con campioni contenenti formalina-paraffina,
- il segnale è molto intenso e specifico,
- i fluorofori risultano visibili negli spettri FITC e Texas Red,
- il DAPI è incluso
- possono essere conservate per 24 mesi dalla data di produzione.
Il rapporto qualità –prezzo non è l'unico vantaggio delle sonde Cytocell, hanno un facile utilizzo, riducono al minimo gli errori e consentono di concludere i lavori di ricerca in minor tempo.

---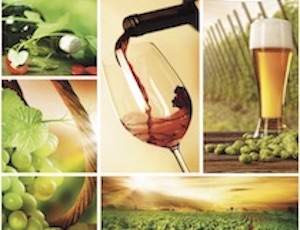 CATALOGO STRUMENTI PER LA DIAGNOSTICA ALIMENTARE ENO-FOOD

EuroClone propone con il nuovo catalogo Eno-Food una gamma completa di strumenti per la diagnostica alimentare ed enologica.
La strumentazione analitica comprende:
- il Global240, analizzatore multiparametrico che permette diagnosi sui processi produttivi dei mosti e dei vini, ad alta precisione, ripetibilità e affidabilità;
- l'Alcolombi, uno strumento rapido, che in soli 2 minuti determina il titolo alcolimetrico del vino;
- il torbidimetro AL450T-IR consente un'analisi nefelometrica semplice e rapida dei liquidi,
- l'idrometro alcolometro con un termometro calibrato ha un'elevata precisione e una buona manualità
- il tester per la filtrabilità determina in modo automatico l'indice di filtrabilità, parametro importante per il controllo della qualità e della filtrazione dei liquidi in campo alimentare.
Tra la strumentazione da banco, sono state inserite bilance di precisione, centrifughe, vortex, phmetro, agitatore magnetico e bagnetti ad ultrasuoni usati per la solubilizzazione di sostanze in soluzioni acquose e per diminuire il quantitativo di CO2 presente nei campioni di vino da analizzare mediante tecniche di spettrometria o infrarossi.
EuroClone offre inoltre una gamma completa di test ELISA per la ricerca di micotossine e allergeni nel vino, postazioni di lavoro come banchi degustazione e postazioni sensoriali, cappe chimiche SAFEHOOD e cappe Aura Mini per una sicura manipolazione e preparazione di campioni ed infine parecchi accessori per la ricerca microbiologica, tra cui pad sterili per la conta batterica e dispositivi altamente precisi e di qualità
PR 366_EnoFood_0217mail.pdf
---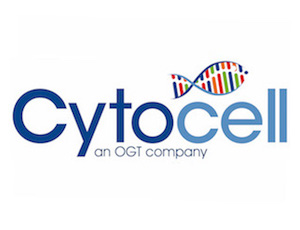 NEW Cytocell Probes for GLIOMA and for NSCLC

Cytocell has launched its CE-IVD labelled Cytocell Aquarius® 1p36/1q25 and 19q13/19p13 Deletion Probe Kit*, a cost-effective fluorescence in situ hybridisation (FISH) kit for the reliable investigation of glial tumours, and the Cytocell Aquarius® ROS1 Plus Breakapart and RET Breakapart probes that specifically and accurately detect rearrangements in the genome associated with the most common form of lung cancer — non-small cell lung cancer (NSCLC).

Features:
- Standar Aquarius Probes
- 5 or 10 test format
- Labelling: Spectrum Texas red and FITC
- DAPI always included
- CE ivd marked

Download the Fliers for more info.

NEW PROBE FOR NSCLC
NEW PROBE FOR GLIOMA

---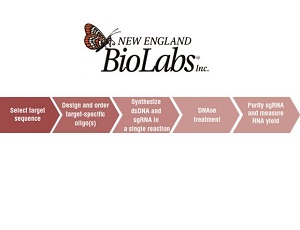 New England Biolabs EnGen™ sgRNA Synthesis Kit, S. pyogenes

Revolution in Genome Editing mediated by CRISPR/Cas9. The EnGen sgRNA Synthesis Kit, S. pyogenes provides a simple and quick method for transcribing high yields of sgRNA in a single 30 minute reaction, using the supplied reagents and target-specific DNA oligos designed by the user.
https://international.neb.com/products/e3322-engen-sgrna-synthesis-kit-s-pyogenes
---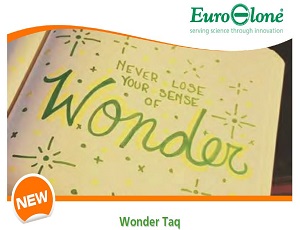 Wonder Taq

The New EuroClone Taq Polymerase

Wonder Taq is a unique DNA polymerase engineered to give robust amplification and high yield with different PCR templates.
Wonder Taq Flyer.pdf
---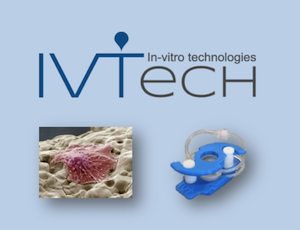 A new co-marketing activity!

IVTech srl is a startup dedicated to the design, manufacture and marketing of advanced technology for in-vitro cell culture.
The IVTech team has over 10 years of experience in 3D in-vitro models highly correlated with the human reality.
Their mission is to make up for the lack of adequate technology offered to cell biologists, by providing instruments, know-how and services to our customers facilitating their transition from simple static cell culture systems to 3D, dynamic, & multi-organ models.
IVTech website
IVTech products leaflet.pdf
---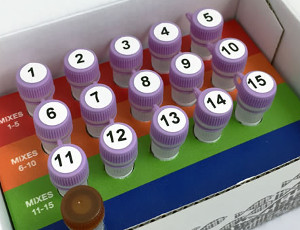 Aquarius® TeloMark Kit

Cytocell's TeloMark kit consists of 41 subtelomere specific probes, three centromere and
six locus specific probes: 50 different probes in total.
The probes in TeloMark are provided as 15 separate mixes, either available individually or as a kit containing
all 15 mixes. All probes are directly labelled in orange, green, yellow or blue.

Aquarius® TeloMark FISH probes provide you with the advantages:
 
• Ready-to-use reagents.
• Specific high intensity signals.
• Minimal background.
• Easy-to-use protocol.
• Optimised for use TRITC/Texas Red/FITC/DEAC microscope filters
• Optional pretreatment protocol.
• Supplied in a 5 or 10 test, DAPI always included.
• CE ivd marked

Here more info.
---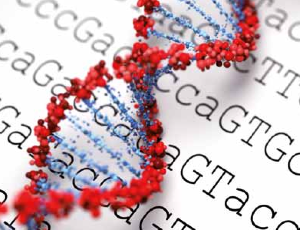 EuroSAP

A Quick and Efficient PCR Clean-Up Kit
euroclone-Flyer-EUROSAP-mail.pdf
---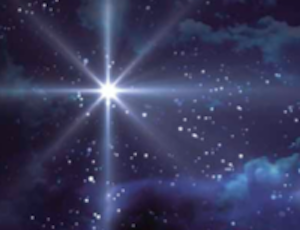 ECL Star

The First Choice to Light Up Your Western Blot!
euroclone-Flyer-ECL-STAR-mail.pdf
---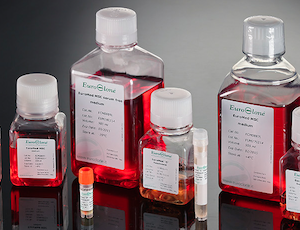 EuroMed Family
Innovative Media for the state-of-the-art Stem Cell Research
euroclone-EuroMed-family.pdf
---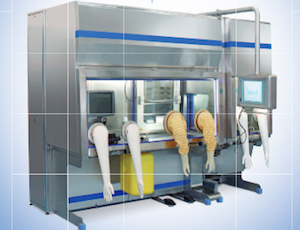 IsoCell PRO

Everything you need for cell therapy products at your hand
euroclone-ISOCell-mail.pdf
---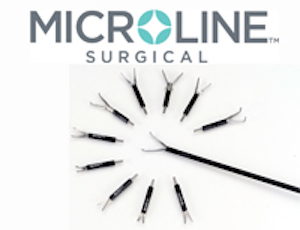 MICROLINE Surgical

Strumenti di alta precisione per laparoscopia
http://www.microlinesurgical.com/
---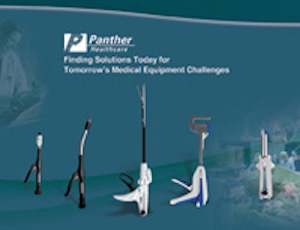 Panther Healthcare

Suturatrici meccaniche per chirurgia per laparoscopica, open ed emorroidaria
http://www.pantherhealthcare.com/en/
---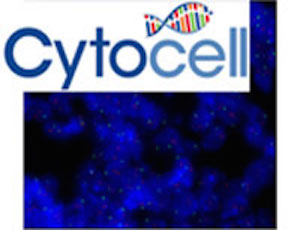 Cytocell

A leading provider of innovative DNA Screening solutions
---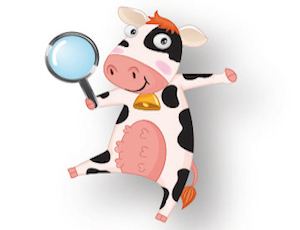 Antibiotici nel latte? Basta lo sguardo!

***Campioni Disponibili!***

AgAliVe presenta la gamma di prodotti diagnostici per la matrice latte.

Per ricevere un campione gratuito inviate una mail a: c.zanotti@euroclone.it


Qui trovate informazioni dettagliate:
EurocloneTestLatte.pdf
---