All
Medical Surgical
Biotechnology
---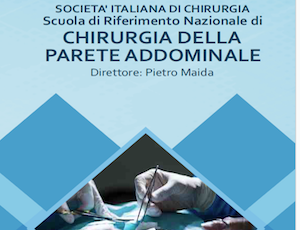 SOCIETA' ITALIANA DI CHIRURGIA
Scuola di Riferimento Nazionale di CHIRURGIA DELLA PARETE ADDOMINALE
Direttore: Pietro Maida

Centro di Biotecnologie A.O.R.N. " Antonio Cardarelli" – Napoli
4 - 6 Giugno 2018


3 - 5 Dicembre 2018

Euroclone è lieta di contribuire alla buona riuscita dei Corsi.
Qui trovate il programma:
---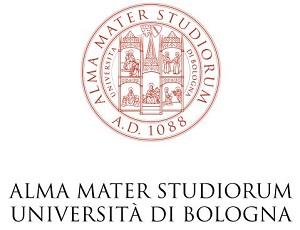 Master Universitario di II livello "Pediatric Urology: contemporary strategies from fetal life to adolescence"

Alma Mater Studorium
Università di Bologna
Bologna, ottobre 2018 - giugno 2019
Click
here to learn more.
---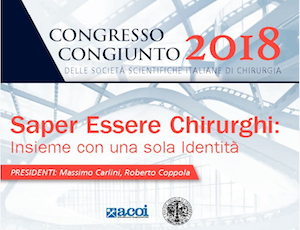 CONGRESSO CONGIUNTO 2018

DELLE SOCIETA' SCIENTIFICHE ITALIANE DI CHIRURGIA
Centro Congressi NUVOLA
Roma, 14-18 Ottobre
See You there!
---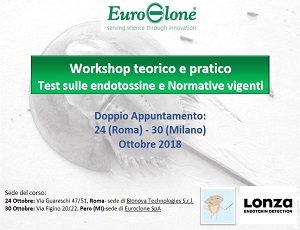 Workshop teorico e pratico: Test sulle endotossine e Normative vigenti

Doppio Appuntamento:
24 (Roma) - 30 (Milano) Ottobre 2018
Sede del corso:
24 Ottobre: Via Guareschi 47/51, Roma- sede di Bionova Technologies S.r.l.
30 Ottobre: Via Figino 20/22, Pero (MI)-sede di Euroclone S.p.A
Cliccare
QUI
per il Modulo di Iscrizione
See You Soon!
---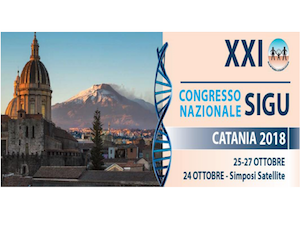 XXI CONGRESSO NAZIONALE SIGU

FOUR POINTS BY SHERATON CATANIA HOTEL & CONFERENCE CENTER
Catania, 25-27 Ottobre 2018
See You there!
---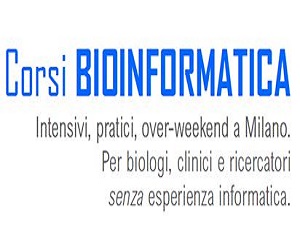 Infobiology: corsi di bioinformatica pensati per biologi

Tutti i corsi si svolgono a Pero (Milano, MM1 Pero), presso la sede di Euroclone Spa:
27-28 Ottobre
24-25 Novembre
Dicembre 2018 -Gennaio 2019 Data (weekend) da definire
"Life scientists urgently need early training in bioinformatics skills"
(Brazas et al. 2017, Nature)
Per maggiori informazioni cliccare qui .
Ti aspettiamo ai nostri corsi!
---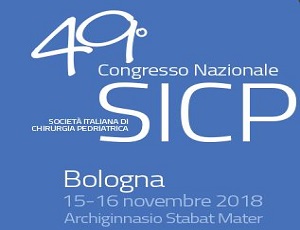 49° Congresso Nazionale Società Italiana di Chirurgia Pediatrica

Archiginnasio
Bologna, 15-16 Novembre 2018
Presidente: Prof. M. Lima
Cliccare qui per iscriversi.
Le iscrizioni rimarranno aperte fino al 30 ottobre 2018.
Qui il programma
See you There!
---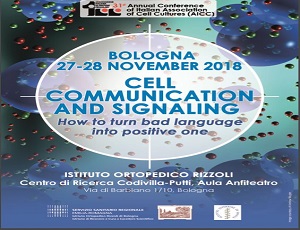 31th Annual Conference of Italian Association of Cell Cultures – Cell Communication and Signaling

Istituto Ortopedico Rizzoli - Aula Magna
Bologna, 27-28 Novembre 2018
Info: the registration and the payment forms are available online here
The deadline is 15 September 2018.
See You There!
---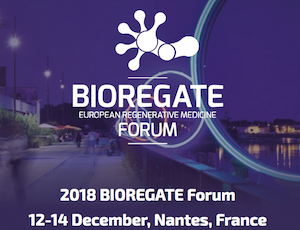 2018 Bioregate Forum

CCI Nantes-Saint Nazaire
16 Quai Ernest Renaud, NANTES, FRANCE
A regenerative medicine forum to highlight latest scientific, technological, clinical & commercialization approaches in the field of cell & gene therapy, stem cells, biomaterials and tissue engineering.
We will welcome a visit at our booth!
See You there!
HERE
the Program.
http://www.bioregate.com/en/agenda-news/5521/
---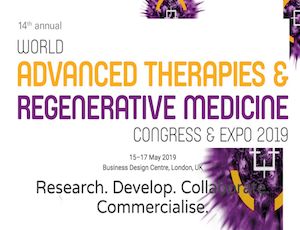 ADVANCED THERAPIES & REGENERATIVE MEDICINE CONGRESS 2019

BUSINESS DESIGN CENTRE - LONDON
Research. Develop. Collaborate. Commercialise.
Panel discussions, roundtables and networking opportunities!
We will welcome a visit at our booth!
See You there!
https://www.terrapinn.com/congress/advanced-therapies-regenerative-medicine/index.stm
---